A Dyslexic's journal: where I ask questions for Life & Learning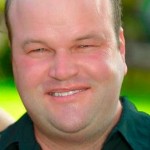 Take risks, prototype, experiment, refine, repeat
I'm most active on twitter, sharing my thought stream. It's where I share and engage with a global professional network, in which we learn from peers, friends, gurus, and strangers.
I've had this blog site since 2008, the goal finding a way and method to express myself beyond my frequent twitter tweets. If we look at my blog posts. We can see an ambitious start with creating longer text based reflections. Then we can see huge gap in time of a few years with no posts showing up at all.
Last year (2015) and into this year (2016) I'm experimenting with different style posts.  One style is the live update, I'll take 5 photos at a location, write a brief statement about it and post it. I've found my capacity to write happens when I've out and about. If I wait to get home and sit down to write, all ideas disappear.  My latest experiment is taking the same idea of the live update but using video. I record to my iPhone and once I'm home, I post it to youtube.